One-fifth of Montague storefronts empty amid COVID crisis
The unofficial "Main Street" of New York's first historic district should be a dream location for popular retail stores and restaurants, but the street has been plagued by vacancies for decades. Now, amid COVID-19, the bottom is falling out.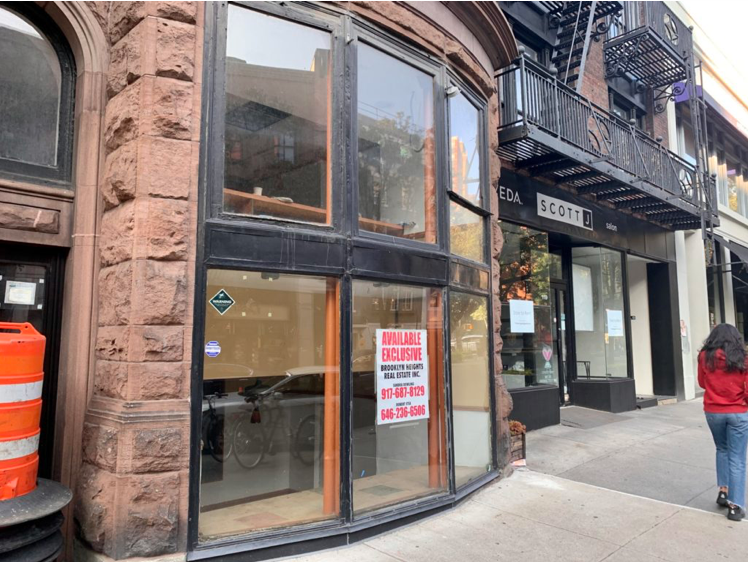 "I will not easily forget those early weeks of the COVID shutdown when we were going out once a week, and Montague Street was completely deserted," Erika Belsey Worth, president of  the Brooklyn Heights Association, told the Brooklyn Eagle recently. Worth, an architect, moved to Montague Street with her husband and their two sons in 2001.
"As I walk down the street now, the many darkened storefronts are a reminder of that emptiness, and a warning," Worth said. "A flourishing Montague Street is important to Brooklyn Heights, and now is a critical time to focus on both bringing it back and making it better."
BHA has been grappling with the issue of Montague Street for years. Now the organization, in cooperation with the Montague Street Business Improvement District and others, is using this down time to develop a comprehensive plan to revitalize the neighborhood's commercial streets once the city reopens for business. More to come. -Brooklyn Eagle