Moving to Montague Street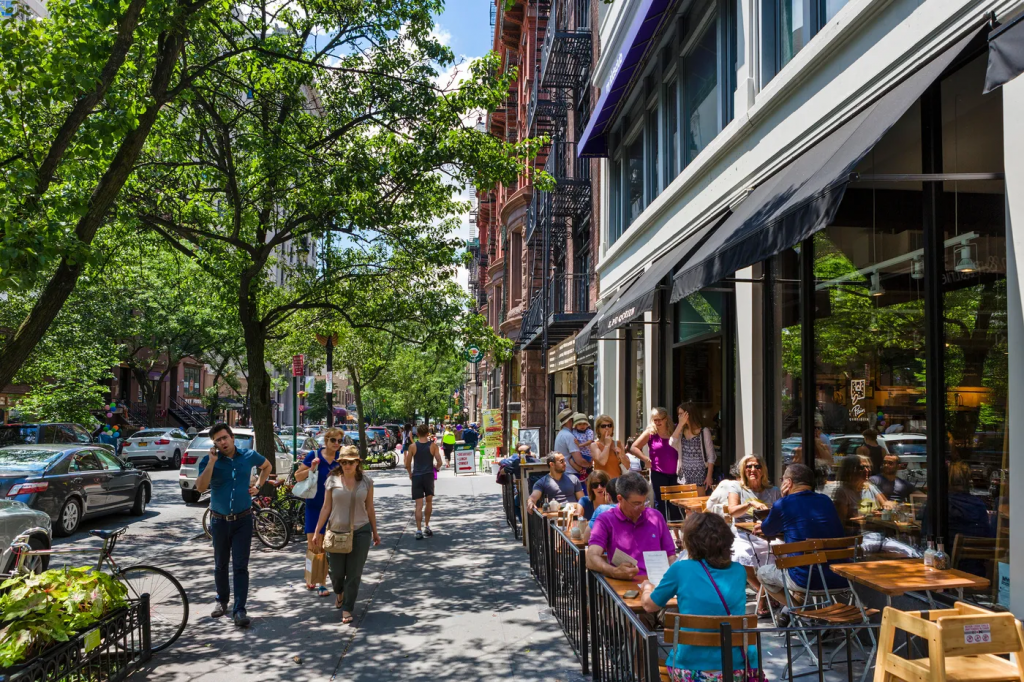 New York Magazine, July 27, by Clio Chang: https://www.curbed.com/2022/07/montague-street-books-are-magic.html
Montague Street used to be drab, and now it is less so. The beloved bookstore Books Are Magic announced on Tuesday that the Brooklyn Heights retail strip would be home to its second location this fall. The poetry salon Brooklyn Poets also opened over the weekend, and the Brooklyn Women's Exchange — a volunteer-run, handcraft consignment shop that was born 168 years before Audrey Gelman started hauling in goods from Ohio's Amish country — signed a lease on Montague last month. That's three new stores. Amy Schumer may browse all of them.
Montague's decline began in the '80s and '90s as the neighborhood gentrified and commercial rents spiked. Storefronts sat empty, and chain stores came and went. The pandemic saw even more closures: Some one in five storefronts shut down for good by 2020.
But things seem to be getting better. The big block goss this spring was the opening of L'Appartement 4F, the Instagram-born bakery, which saw lines down the street. (Our colleagues at Grubstreet declared that "L'Appartement 4F has already done the improbable: generate buzz on Montague Street.") The increasingly ubiquitous Blank Street Coffee joined the neighborhood around the same time. Causing less fanfare, but nonetheless of note, were the additions of an art center for kids, a deli, and martial-arts studio. Signs of life!