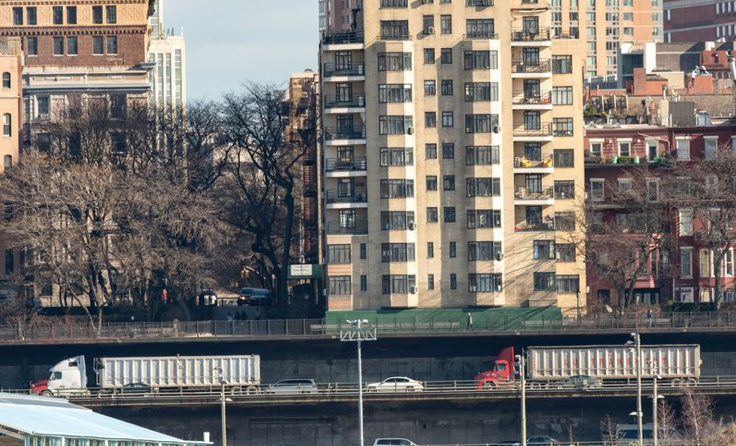 A gumptious group of elected officials sent a letter to the city Department of Transportation demanding more details on its plan to fix a crumbling stretch of the Brooklyn-Queens Expressway.
The letter, sent Friday and signed by U.S. Representatives Nydia Velázquez and Hakeem Jeffries, city Controller Scott Stringer and six other local lawmakers, raised concerns about the project's timeline and funding.
The project has been riddled with controversy since last September, when DOT Commissioner Polly Trottenberg presented two strategies to fix the roadway, one of which was building a temporary elevated six-lane highway that would require the closure of the beloved Brooklyn Heights Promenade.
Following public outcry and a heavy lobbying effort from Brooklyn community groups, Mayor de Blasio in April formed an "expert panel" to look into alternative methods to repair the BQE. Read full story here:https://www.nydailynews.com/new-york/ny-brooklyn-queens-expressway-letter-dot-timeline-20190826-qxcyvdkukvfudloyy3e7cbr4qi-story.html