It's heaven on earth!
Developers unveiled plans for a massive luxury senior housing complex inside an old Brooklyn Heights hotel formerly owned by the Jehovah's Witnesses last week.
The $330 million renovation of the former Leverich Towers Hotel on Clark Street, dubbed the "Watermark at Brooklyn Heights," by Florida-based investment group Kayne Anderson Real Estate Advisors will offer opulent amenities for Kings County's well-heeled oldsters near Willow Street when it opens in early 2020.
The bigwig builders bought the 16-story building from the Jehovah's Witnesses in 2017 for $200 million and partnered with Arizona-based company Watermark Retirement Communities to retrofit the building into a swanky retirement palace featuring 275 rental apartments spread across its 310,000 square feet.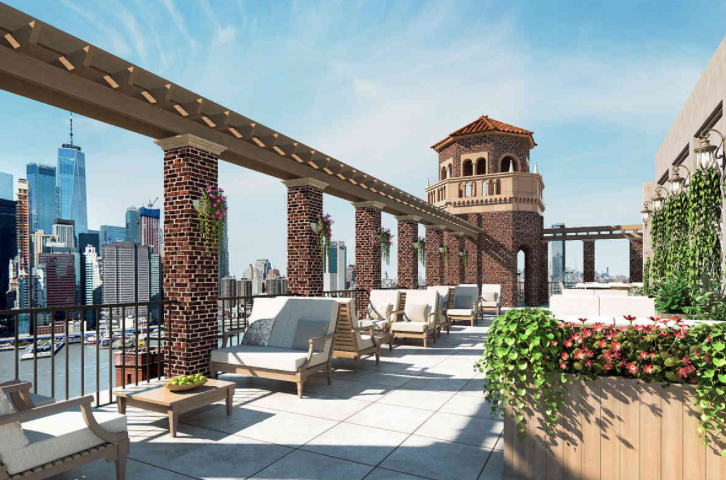 Rentals start at $8,245 for a studio and go all the way up to a whopping $22,000 for a two-bedroom, according to the head of Watermark Retirement Communities, Andrea Ellen.
The building also boasts a rooftop terrace, along with theaters, dining venues, a pool, fitness center, spa, beauty salon, art studios, and a library spread across three floors.
And that's not all! The fancy retirement home will boast a private art gallery with rotating exhibits featuring local and emerging artists, mainly from Brooklyn, which will sometimes be open to the public during cultural and educational events, according to Ellen.
– Brooklyn Paper