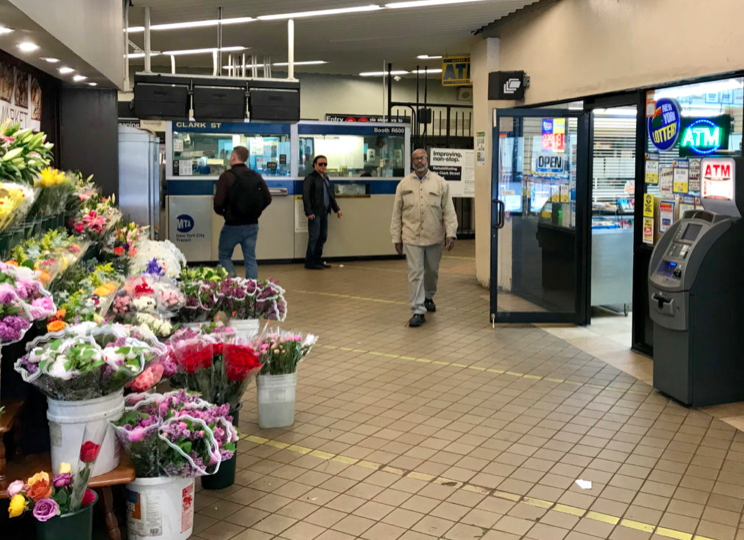 Rumors are all that local business owners have to go on about a potential long-term closure of the Clark Street subway station in Brooklyn Heights.
The station, served by the 2 and 3 train, is rumored to be on the list for closure to make repairs to three elevators that descend 10 stories underground. The agency hasn't confirmed a plan, but if the information leaked by NYC Transit employees to business owners within the station are true, some of the shops might have to fold. Many of them have operated out of the arcade at the St. George Tower at the corner of Henry and Clark streets for decades.
"They didn't tell us anything," said Fernando Castano, who has worked for a shoe repair shop in the arcade, Brooklyn Heights Shoe Master, for more than 18 years. His boss, sitting nearby, didn't want his name in the paper but said he agreed with Castano.
While New York City Transit employees have been speculating out loud about the MTA's plans for a year-long shutdown to repair the station's three ailing elevators, the agency is not sharing this information with the businesses that depend on the station's subway commuters to make a living. Roughly 1.6 million commutes began at the station in 2017, according to NYC Transit figures. Read full story here: https://brooklyneagle.com/articles/2019/04/29/rumors-of-prolonged-clark-street-subway-station-closure-have-brooklyn-heights-businesses-on-edge/