A new grocery store in Brooklyn Heights is hoping to take local shopping a step further than just putting Brooklyn-based goods on its shelves.
Brooklyn Only Foods, which opened on Henry Street last week, is stocked only with products made in the borough, whether that be a local cheese producer in Williamsburg, a woman in Bed-stuy making "Dank Banana Bread" or its own signature blend from D'Amico Coffee Roasters.
But storeowner Karim Othman said he intentionally wanted to separate his shop from bigger businesses that might do the same. To do so, he decided to find products the old-fashioned way — by walking into each store and learning about the food makers.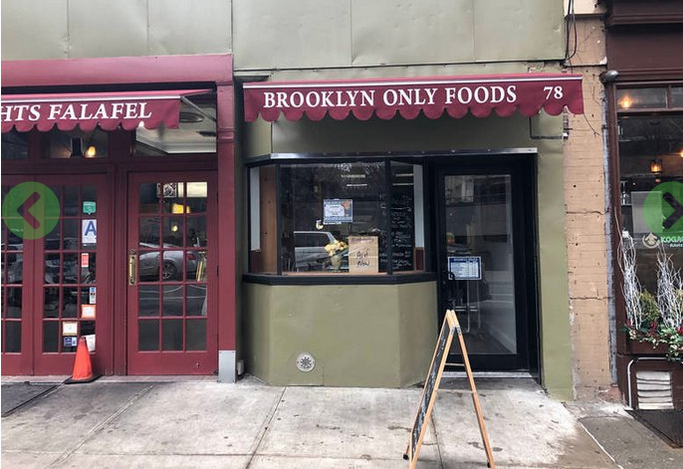 "People are into the idea," he said. "They're happy to see something in this neighborhood (that isn't like) a lot of things coming in that are more corporate owned or larger scale companies…a lot of mom and pop shops are getting taken out of business. I want to have that feel that it's a community space." – Brooklyn Heights Patch
https://patch.com/new-york/heights-dumbo/new-brooklyn-grocery-store-has-speakeasy-art-gallery-underneath