The long-awaited new Brooklyn Heights public library branch at Cadman Plaza W. won't open until next summer, a year later than originally scheduled, due to delays caused by the COVID-19 pandemic, according to the borough lenders.
"The finalization of the design and the complexity of the project added some time to the schedule as did delays due to the pandemic," said Brooklyn Public Library spokeswoman Fritzi Bodenheimer in a statement Thursday. "This included the initial stoppage of work along with delays when the work resumed (for example having fewer workers on site due to social distancing or waiting for manufacturers/supplies to get back up to speed)."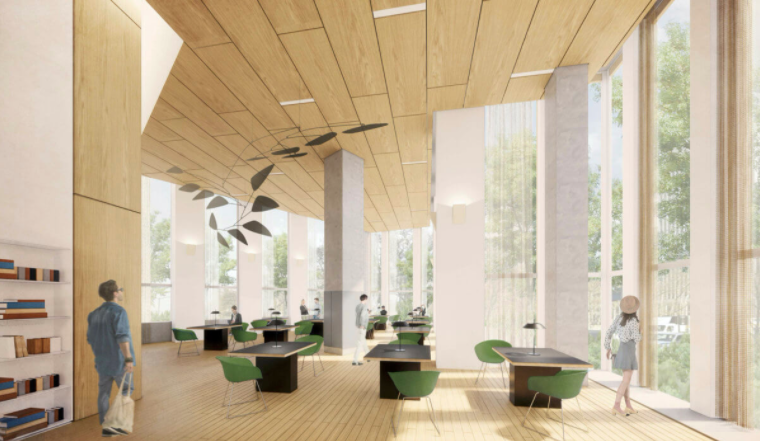 The fresh set of stacks will open at the lower three floors of the new 38-story luxury condo building at Clinton and Tillary streets dubbed One Clinton after BPL bigwigs sold off the old branch there for $52 million in 2014.
At a recent presentation to Community Board 2's Youth, Education, and Cultural Affairs committee, library officials presented a slate of new renderings for the incoming 26,000 square-foot branch, which will be the largest outpost in the system outside of the Central Branch in Prospect Heights. The book haven will have a main hall cutting through the ground floor of the building from Clinton Street to Cadman Plaza W., along with a quiet reading room, David Woloch, executive vice president for external affairs at the library, told the civic panel on Oct. 28. Read entire story: https://www.brooklynpaper.com/new-bheights-library-branch-opening-postponed-for-a-year-due-to-covid/